Complete Gender Confirmation Imaging in Morgan Hill
Pink or blue? If you're dying to find out what you're having, look no further than our gender reveal ultrasound services at California Prenatal Imaging. We promise you a smooth, detailed scan to enhance this incredibly exciting time.
With our gender confirmation packages, you'll be able to deepen that incomparable bond between mother and baby. Our technician will explain the steps taken in determining gender so that you can trust and understand our results.The last thing you want to worry about when going in for your big day is a fuzzy picture. Drink plenty of water for the 3-5 days leading up to your appointment to clear up your amniotic fluid.
Reveal Your Baby's Sex to Family & Friends With Creative Parties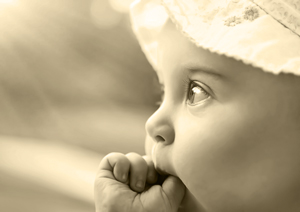 We help carry out gender surprise party plans by concealing the results in an envelope to be opened at the desired time. While some choose to open this envelope later with family and friends, many host reveal parties with their pictures. Some fun ways to announce the gender include:
•    Bringing a gift bag to your gender reveal ultrasound and having our staff pick out and wrap the animal of your choice (pick one for boy and one for girl) heartbeat bear for only $30.
•    Giving the envelope to your favorite bakery and having it bake a cake per the results, colored on the inside and neutral on the outside.
Schedule Your Appointment Today
At California Prenatal Imaging, we are proud to offer beautiful facilities, state-of-the-art technology and family-focused care to our clients in the San Jose, Gilroy, Santa Cruz, Hollister, Watsonville and Salinas areas from our office in Morgan Hill. We bring extensive experience and strive to keep each member of your family comfortable, including children with our interactive kids waiting area. We also offer the following with any package purchase:
•    DVD copies for only $10
•    $25 additional charge for twins (4D scans are best between 20 and 28 weeks)
•    $25 off each return visits for the same pregnancy
•    $25 off future pregnancies for return clients
•    $15 off for militaryand police personnel